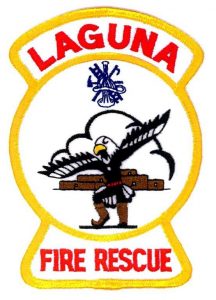 FIRE PROTECTION PROGRAM 
There are NO Fire Restrictions in place at this time.
Please call 505-290-4247 with Questions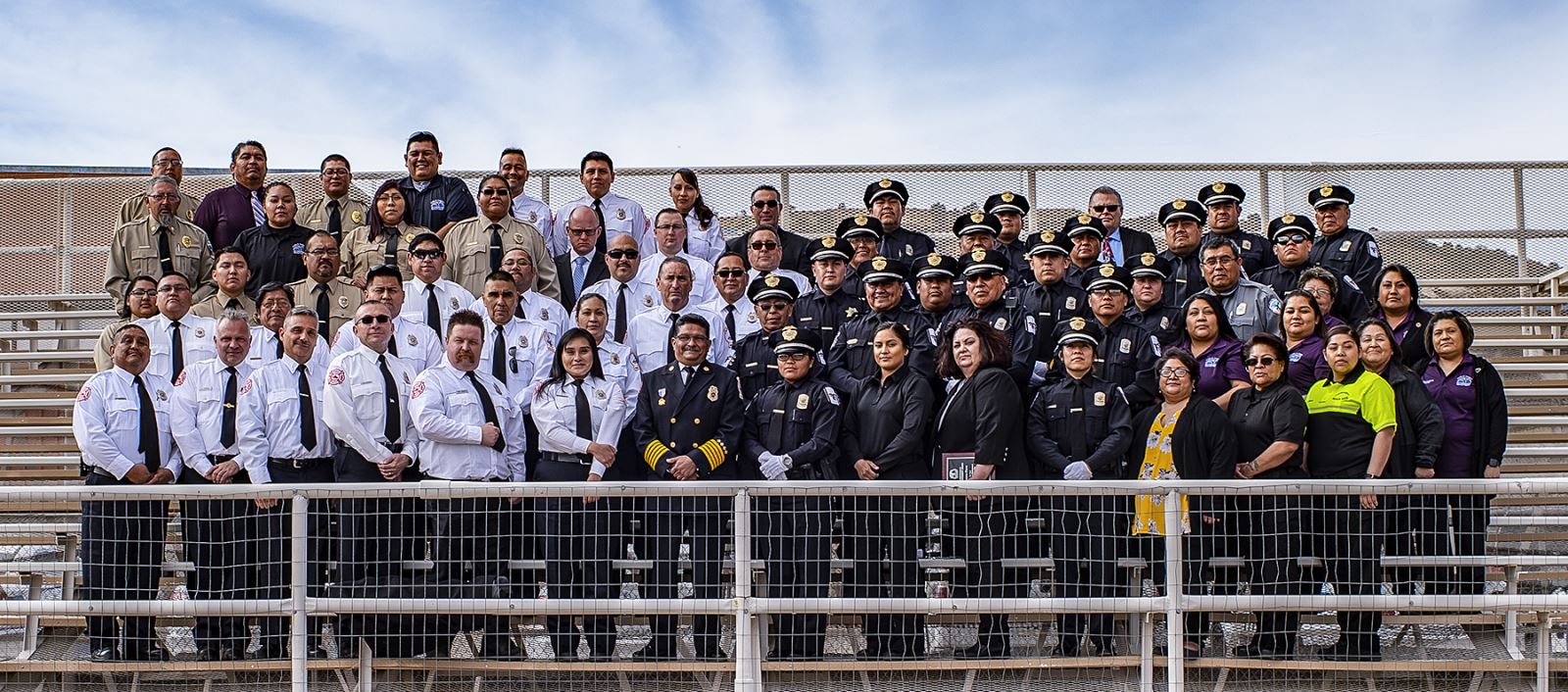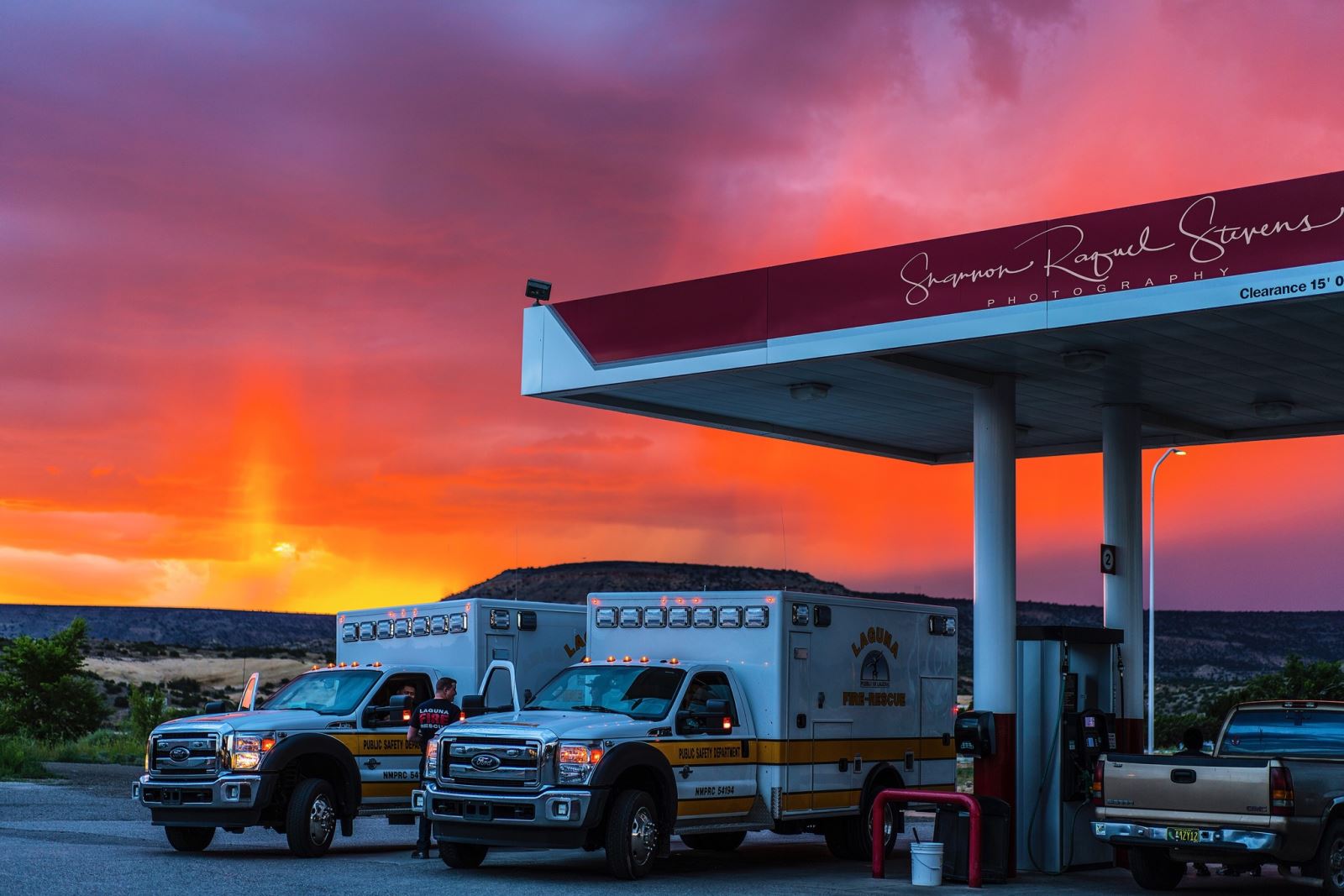 Physical Address:
5 Blue Star Loop
Casa Blanca, NM 87007
Main Contact Information:
Phone: 505-552-1951
Fax: 505-552-1955
Email: jgarcia@lagunapueblo-nsn.gov
With 27 Career Firefighters, the Laguna Fire and Rescue Department is the largest fire department in Cibola County. With an ISO rating of 6, which is a significant improvement from years past, the department has been able to improve fire protection capabilities, increase State Fire Fund allocation, purchase state-of-the-art equipment, and lower home insurance rates by 50% or more for all homeowners and public buildings throughout the Pueblo of Laguna.  The department consist of three Shifts with eight career Firefighters per shift providing the pueblo and surrounding areas with 24/7 coverage.  All firefighters are also trained as Emergency Medical Technicians (EMT) from EMT-Basic to Paramedic level.
The Laguna Fire and Rescue Department responds to a full array of emergency and non-emergency calls including medical, wildland fires, structural fires, hazardous materials, and motor vehicle accidents.  The department also transports patients to nearby hospitals.  Over 90% of total call volume are of an EMS nature, but often require fire response, particularly motor vehicle accidents, due to potential fluid leaks and fire risk.  With 40 miles of Interstate 40 crossing through Laguna, motor vehicle accidents are not uncommon on any particular shift.
The department prides itself on taking part in Community Involvement activities and along with the other Public Safety Programs have been able to build and  promote their annual Public Safety Event into one of the most anticipated events of the year.  This event provides the public with a great opportunity to meet their Public Safety Officials and see them in a different light as well as enjoy all the activities that have been organized by the Public Safety Department for their enjoyment.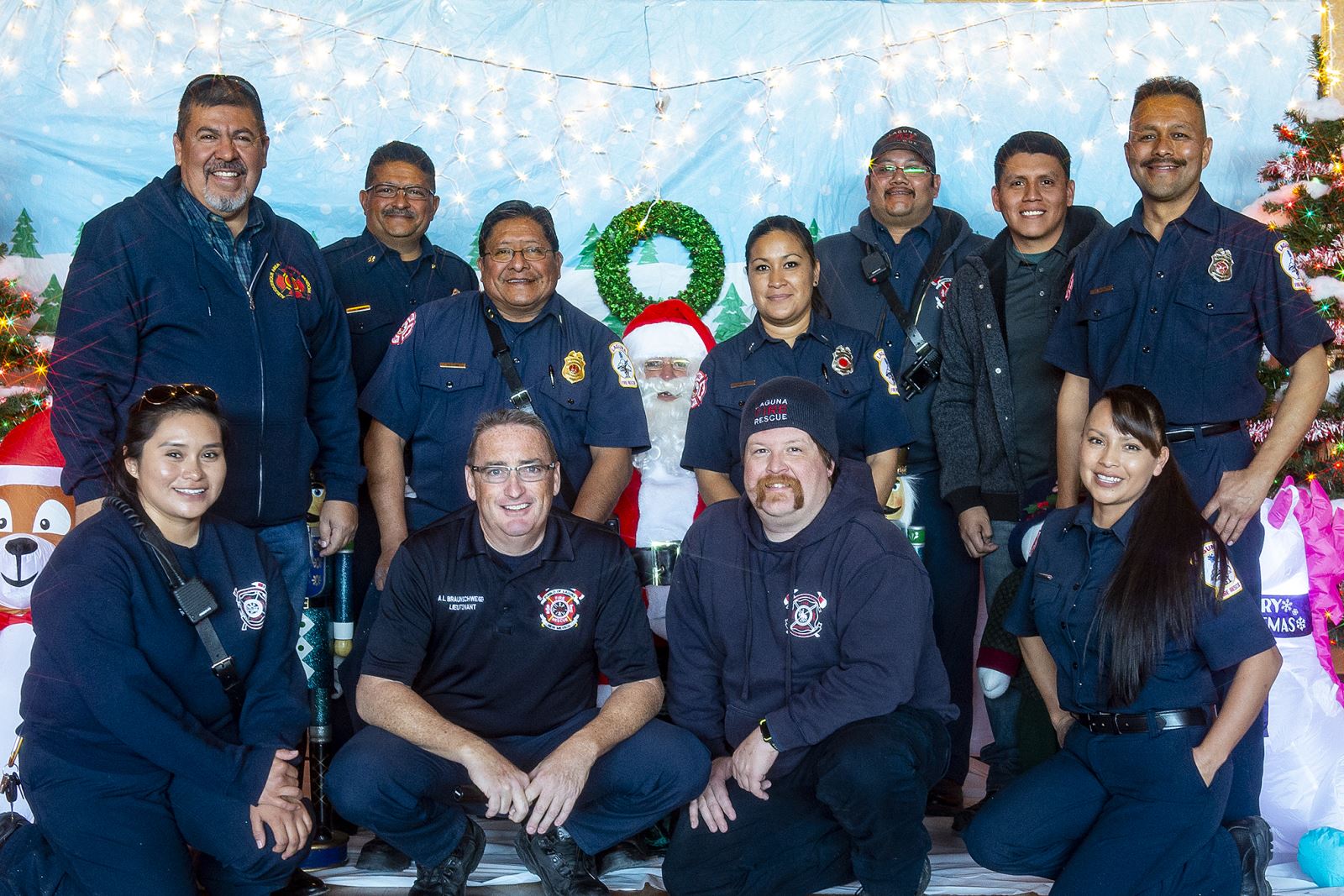 Mission Statement:
To provide a professional and caring environment that is fair, honest, and ethical to everyone we have the privilege of serving. We will treat all individuals with respect and dignity. Our mission is to protect and preserve lives, property and the environment through fire suppression, emergency medical and rescue services, disaster preparedness, community involvement, and hazardous material mitigation.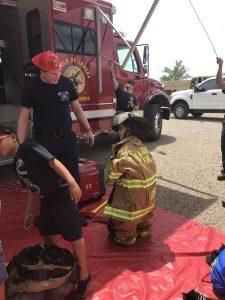 Vision Statement:
To honor and obey the Laguna Core Values (Love one another, Respect one another, Self Discipline, Obedience) and make them come alive in each and everyone of our personnel. To see the Laguna Fire and Rescue Department become one of the most progressive Native American departments in the country. To improve our Insurance Service Office (ISO) rating significantly to as low as a 6 rating in order to lower insurance rates, increase state and federal funding, and improve overall quality of care. To lower response times by setting up substations in key areas around the Pueblo of Laguna. As a fire department that is recognized by the New Mexico State Fire Marshall, we are required to meet certain firefighting standards. In addittion or Fire Station 1 located in Casa Blanca off of Exit 108, we now have Fire Station 2 in Laguna Village located off of Exit 114 which allows us to respond with a Rescue Unit or a Fire Engine based on the call. We also have Fire Station 3 located in Seboyeta Land Grant which also houses a Rescue Unit, a Fire Engine, and a Brush Truck. Response times for the Pueblo have improved greatly by addressing Fire and EMS substation needs
New Announcements:
The Laguna Fire and Rescue Department is looking forward with much anticipation to the arrival of our new brush truck and rescue unit.  We are also near completion with our second Laguna based EMT-Basic Class! We were able to host a class here in Laguna and 7 tribal members have completed and passed their EMT-Basic Class! Look for them as they shadow us on calls getting their clinical rotation requirements met. We are also preparing for our Annual Public Safety Day, that will be held on July 20th at the K-Center. All programs of Public Safety have gotten together once again to make sure our children have the school supplies they will need for the upcoming school year. We will have a backpack giveaway for attending children. The Fire Protection Program will be on site to ensure that the event is a safe and memorable occasion for all.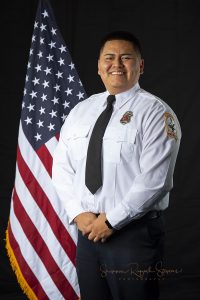 Newly Promoted Operation Lieutenant Jeremy Scott
Jeremy Scott is a Laguna Tribal member who has been with the Department for 5 years. During his time with the Department he has successfully tested from Firefighter I to Firefighter II and received State licensure as an Emergency Medical Technician- Intermediate (EMT-I). Jeremy will be assigned to Fire Station 1 and will be the B-Shfit Lieutenant. Congratulations Jeremy!